News archive
News is now posted on the Literary Connections Blog - it's quicker to update and it allows you, the visitor, to respond. So we hope you will. This page will remain as an archive of older news items: use the menu on the left for quick navigation to earlier years.
March 2008
2,000 Philip Larkin letters uncovered
Hull academics are eagerly examining letters written by Philip Larkin, once the university's librarian, Chris Arnot reports in The Guardian. Already reeling from the discovery that the 'eminent librarian had stolen one book from a library in Coventry and another from Blackwells in Oxford,' I wonder what else they will reveal. 'Well,' as he says in 'The Old Fools' in High Windows, 'We shall find out.' More about Philip Larkin on this page.
Boy A wins talking point award
Jonathan Trigell's controversial novel Boy A
has been named as the first winner of the Book to Talk About award, announced to coincide with World Book Day, the Guardian reports. Learn about all the books on the shortlist on the Books to Talk About section of the World Book Day website. Since the point is to provoke discussion, the book seems well-chosen - ironically, but perhaps not surprisingly, on World Book Day the Forum page said: 'The discussion part of the Spread the Word site has been suspended due to the large amount of unacceptable and undesirable postings/Spam.'
February 2008
Google enters the Oxford English Dictionary - again
A learned letter from David Oakey of the University of Birmingham in
The Guardian
points out that whilst the new meaning of the verb 'google' appears in the 2006 edition of the
OED
, it's not the first time the word has been recorded. Earlier editions list 'google' as a verb meaning to bowl a googly (1907) and as an obsolete variant of 'goggle'. But I don't suppose that back then they'd thought of the
Googlegänger
.
January 2008
Sign of hard times
The
American Dialect Society
chose 'sub-prime' as 2007's word of the year. Presumably it's been made to a NINJA: '
N
o
I
ncome,
N
o
J
ob or
A
ssets. A poorly documented loan made to a high-risk borrower.' Amongst the 'most creative' nominations was 'Googlegänger: person with your name who shows up when you google yourself'.
Of course if you are looking for people you could use
SPOCK
- but that's brought us a long way, so visit
The Guardian
to find out more.
December 2007
Can a non-believer write Christmas carols?
Find out about Carol Ann Duffy's new Manchester Carols, with music by Sasha Johnson Manning, on the
Christmas page
. The page also refers to Christmas favourites by Eliot, Causley, Betjeman and Fanthorpe.
The stories behind some of literature's best-known novels
Would
Catch-22
still be a masterpiece if it was called
Catch-18
? There's an interesting article in
The Independent
about such well-known literary figures as Jeeves and Gatsby, as well as the
Clockwork Orange
. It's taken from a new book by Gary Dexter called
Why Not Catch 21? The Stories Behind the Titles
, published by Frances Lincoln.
September 2007
New term, new look, new book
Welcome to the redesigned Literary Connections site; I hope you like it. As well as a fresh colour scheme there are some fancy new menus (thanks to Ruthsarian for those). It will take a little while to revamp the whole site so I hope you'll forgive the mixture of old and new in the meantime. Let me know what you think.
There's a newly-published book from Literary Connections, too, on The School for Scandal, a play set for AS Literature. More details on the Sheridan page. There's more information on the Pearson Education site - and for more York Notes Advanced
titles see the Amazon site.
A Level Literature Consortium meetings for Autumn Term
Meetings for the
Merseyside 1 Consortium
and the
North West Consortium
have now been arranged. Click the appropriate link for more details.
All change at Lady Macbeth
Shakespeare put on the map in tube-style diagram; warriors, villains, fools and heroes get own lines,
The Guardian
reports. See the 'Greater Shakespeare' range of posters, maps, mugs and more on the
Royal Shakespeare Company
site.
July 2007
Veteran of 109 revisits WWI trench
The last known surviving British soldier to have fought in the trenches of World War I has revisited the site where he fought 90 years ago, the
BBC website reports
.
June 2007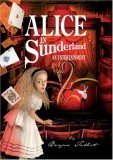 Alice in Sunderland
Alice in Sunderland: An Entertainment
by Bryan Talbot: 'What is the use of a book without pictures?' as Alice herself said, and this is a book consisting entirely of pictures - with accompanying words, of course. The epigraph quotes Edmund Miller: 'Reality is not enough; we need nonsense too.' Quite right!
So if you want to find out about the history of the Sunderland Empire (no, it's not like the British Empire - it's more fun, even if 191 children did die there in a tragic accident in 1883), the origins of 'Mackem', and what it all has to do with Lewis Carroll, buy this book and find out. Don't just take my word for it - see the review in The Observer. It is good to record that following our publicity (at least in the sense of 'later than this website'), The Guardian has acknowledged this work too, praising 'some of the most luscious and audacious artwork yet attempted in comics'. You can add your own comments in the Literary Connections blog.
World Cup showing earns Wags their place in the dictionary
New edition of Collins Dictionary includes hoodie, muffin top, size zero and Gitmo among new entries. The Guardian also reported on 4 June 2007 that 'the fast food chain McDonalds may be wasting its time lobbying dictionary publishers to scrap the pejorative McJob, as a new word inspired by the chain has sneaked into the tome. A "McMansion" is a large, modern house with a mass-produced look.'

Aida Edemariam took a more jaundiced view of 'more new words (most of which we could do without)' in the same issue of the paper: 'Some words are lovely additions.... Others, meanwhile, just make you despair.'
May 2007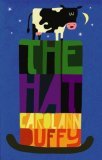 Pass the hat, poets!
The title poem of Carol Ann Duffy's new collection of verse for children,
The Hat
, is a seven-page journey through the canon of poetry in English. Read more in Carol Ann Duffy's interview in
The Guardian
, 26 May 2007.
Fast food chain wants rewrite of 'insulting' McJob entry in OED
The fast food chain McDonald's is pushing to change the Oxford English Dictionary definition of "McJob", claiming that the term - established in the English language - is insulting to the thousands of staff working in the service sector, according to The Guardian, 24 May 2007. Naturally it reminded everyone about the term. This is a revival of a campaign they last attempted in November 2003: see the BBC news item: McDonald's anger over McJob entry. It was covered in English Online's Word of the Week in 2003 - available, alas, only to subscribers.
Cob, batch, bread cake, barm cake or scuffler?
Sounds Familiar?
- accents and dialects from the British Library archives.
More...
Sassoon's medal turns up in attic
War poet's medal, thought to have been thrown into the River Mersey in 1917, turns up in an attic,
The Guardian
reports.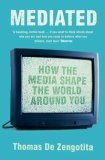 Mediated
How the media shape the world around you: provocative new book
by Thomas de Zengotita - reviewed by Guardian and Observer.
Free access to the OED
BBC Two's Balderdash & Piffle begins again on 11 May. For 48 hours after each programme, everyone has free access to the Oxford English Dictionary. Library users in England and Northern Ireland will have ongoing free access. The Oxford English Dictionary staff are also looking for earlier citations of the words in their Wordhunt - can you help?
April 2007
Blogging on!
Literary Connections gets interactive with its new blog - more rapid updates, instant links and the chance to join in with your own comments! Try it
here...
.
March 2007
Measure For Measure
Measure For Measure
: a new film version will be released on 2 April, described as a 'contemporary re-working of Shakespeare's problem play set in the British Army'. You can see a trailer and find out more on the
film website
. DVD copies can be ordered from
Amazon
. No reviews found so far - any comments or information would be welcome.
Rehearsing for the future
: 'Shakespeare's words have a special power when spoken by prison inmates' - an article from
The Guardian
about a production in Cardiff prison for Christmas 2006.
Server maintenance on Saturday 24 March
Apologies for our brief absence for about 3 hours in the afternoon. This was due to maintenance by our hosting company.
February 2007
Teaching English on a SMART Board
Learn how to make the most of your whiteboard with training from the
English and ICT
team of Trevor Millum, Chris Warren and Tom Rank: more on the
events page
or jump straight to the
SMART Training Calendar
on the Steljes site: book online or call 08450 747200. Sessions from February to April are booking now.
Free lesson activities for the SMART Board
Download nine resources from the English and ICT team from the Steljes Software site. If you are navigating from the Steljes software home page, select Library, then Lesson Plans. The English resources are activity ideas that can either be used as they are or adapted by adding your own content to the Smart Notebook files.
January 2007
Happy birthday, Poetry Archive!
The Poetry Archive
is now a year old. Recent additions include Walter de la Mare on Hardy and recordings by Dylan Thomas and Robert Graves.
More....
The bitterest things have been said
The Guardian
discovers the value of an online corpus. Remember, you read it
here
first!
21 December 2006
More hits than John Prescott
Literary Connections is twice as popular as the website of the UK's Deputy Prime Minister!
John Prescott's new departmental site recorded 2,771 separate visits and 6,836 page views from late August to mid-December (The Guardian).
Literary Connections had 5,651 unique visitors and 10,123 page loads from 1 September to 21 December 2006. (Statistics from StatCounter).
Perhaps we should start a campaign for the forthcoming leadership elections?
Website or web site?
'One word or two? We have it as two at the moment, and every year or so we recheck the evidence. This year web site was still ahead of website, but maybe that will change,' says John Simpson, Editor of the Oxford English Dictionary, in this interview in The Guardian about taking new words online.
More about all things linguistic on our language page.
December 2006
'The most memorable Christmas I've ever spent'
A young soldier's poignant
letter from the trenches
.
A book will never let you down - and other literary gags
Remember, if you're looking for a present, a book will never let you down.

More literary gags from Scary Ideas include: To be? and Waiting for Beckett.
Site maintenance, 22 December 2006
Literary Connections moved to a new server on from Vision Internet now we're so popular. This may have meant that visitors were unable to access the site for a short period on 22 or 23 December. We apologise for any inconvenience, but expect you had more important things to do at that time of year.
November 2006
In praise of Jonson
Plaudits for
The Alchemist
at the
National Theatre
.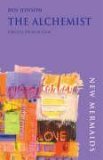 Radio 3 Wilfred Owen Season, 12-18 November
The complete canon of Owen's war poems will be broadcast. More...
October 2006
History Boys: at a cinema near you from 13 October
Alan Bennett
's acclaimed play transfers to the silver screen - and the
West End
.

Kiran Desai wins Booker prize
First-timer takes Booker prize that eluded her mother with The Inheritance of Loss
.
September 2006
Text up poetry?
tXt café
: cr8v poetry site from Norman Silver - inventive, witty and very attractive. Try the noisy txter8r to 'gener8 nu words'!
July 2006
Revisiting the Somme
Resources
for the battle's 90th anniversary, including new
IWM site
. Useful LTA6 background.
June 2006

Revision guides
Teachit's
summer newsletter
has exam guidance from the editor of Literary Connections and others. Revision guides on LTA4 and
The Duchess of Malfi
also appear on the
LTA4 page
on this site - and try the
Blake revision game
!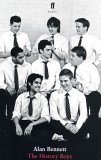 School daze best!
Alan Bennett's play wins six Tony Awards.

Time Out New York's guide to where 'public schools are really private'.

Listen online to Radio 3 version or buy audiobook
.

See Bennett page
April 2006
History Boys on air
Alan Bennett's acclaimed play on
Radio 3
: listen
online
while you can.
'Mr Hector has an old fashioned faith in the redemptive power of words.'
'A superb, life-enhancing play' -
The Guardian
Listen and laugh!
Andrew Moore
Details of the memorial service and links to tributes on the NATE site. See also the Guardian obituary by Barbara Bleiman and Julie Blake

March 2006
'Imperfection is an end; perfection is only an aim'
'Never knowingly understood' - Ivor Cutler (1923-2006). Read his obituary in
The Guardian
, find his books and CDs on
Amazon
.
February 2006
A lesson in creative writing
'First rule: Do not use semicolons.' Kurt Vonnegut on life and literature - extract now removed from the Guardian site, so you'll need to buy
A Man Without a Country: A Memoir of Life in George W. Bush's America
for yourself.
January 2006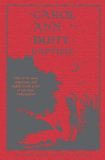 Duffy wins TS Eliot poetry prize
Rapture
praised as "a coherent and passionate collection". More in the
Guardian
'Buy it. Keep it. Give it away.'
Enthusiastic Guardian review of Rapture
.
[more on Duffy]
100 million words at your fingertips
Free VIEW: the whole British National Corpus on line - see the language page.

Byron manuscript found


'Lost' manuscript found in a library book - BBC site.
[more on Byron]

Acclaimed Byron biography:
'One of the great literary biographies of our time', also available in paperback.
More on the Byron page
December 2005
Poetry Archive launched
Priceless archive readings, classroom favourites and lesson plans too. [
more
]
October 2005
Nobel for Pinter
'You can't do much more to pay back your English teacher than win the Nobel Prize' - hear Pinter on
BBC Front row
Passionate Pinter's devastating assault on US foreign policy: Shades of Beckett as ailing playwright delivers powerful Nobel lecture - report by Michael Billington in The Guardian, Thursday December 8, 2005. This page also contains links to a number of other articles about Pinter.
Art, truth and politics: In his video-taped Nobel acceptance speech, Harold Pinter excoriated a 'brutal, scornful and ruthless' United States. This is the full text of his address
Shortlisted for Booker
:

A Long Long Way features on the World War 1 page
Read about the 2005 Man Booker Prizewinner here and find out more about Sebastian Barry here.