Literature links and resources
This page lists some useful materials for teaching literature. There are separate pages for several authors, books for A Level and for teachers as well as some other resources. See the menus on the left: move your mouse over the links with an 'expand' symbol to see more links.
Finding texts online
You can find most non-copyright texts on the Internet though you may need to try more than one library.
Project Gutenberg
is probably the best place to start. Using a good search engine can sometimes make this quicker - and may also enable you to find some modern works as well.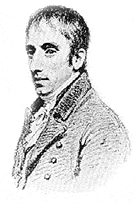 Wordsworth
in 1805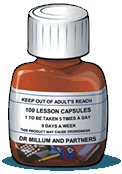 100 lesson capsules
from Dr Millum
Literature resources and teaching materials
Literary terms
These glossaries provide valuable quick reference. If you need more detail and examples, I'd suggest you turn to a book like M H Abrams' classic
A Glossary of Literary Terms
.
It is a test... that genuine poetry can communicate before it is understood
T S Eliot: from 'Dante' (1929)
Poetry resources
In addition to the sites listed above, these sites have resources specifically for poetry. See also the
poetry page
.
Publish online
These sites give students the chance to publish their own poetry or other writing:
Resources for A Level English Literature
The Cross Reference Project (Crossref-it.info) has cultural contexts, detailed studies of topics and some popular texts and more. Now free, it's a good place to check contextual aspects such as classical and Biblical references.
English and Media Centre: includes the excellent e-magazine for students, publications (such as Text, Reader, Critic) and courses.
Headstrong CDs: The English Romantic Poets and Over the Nightmare Ground: British Poetry from two World Wars are both worth investigating. They can be obtained from Headstrong or the NATE bookshop.
Shakespeare
See the
page dedicated to Shakespeare
for detailed links to resources
Comics and graphic novels
Comics and graphic novels not only give great pleasure (who has not enjoyed them as child, parent or just reader?), they can be works of literature in their own right.
Dr Mel Comics: an excellent introduction to the use of comics in schools and libraries with comprehensive links. One of these is to the site Mel created for teachers:
Graphic novels in the curriculum from Learning and Teaching Scotland
Reference
As well as Shakespeare - see
above
-
Desert Island Discs
always assumes castaways will want the Bible and an encyclopaedia. These are especially important resources for literary study, so here are some online versions:
BibleGateway is a good source of online translations of the Bible. Nowadays you'd probably want to read a reliable modern translation such as the New International Version; remember, however, that until the end of the Nineteenth Century most English readers would have known only the Authorised Version (so called because it was 'authorised to be read in churches' in Britain - Americans call it the King James Version). This was published in 1611, so writers such as Shakespeare would have known earlier versions such as that by Tyndale (first published in 1526) - the translators James I employed often drew on Tyndale's turn of phrase.
Bible Research will tell you more about the Bible, and in particular about translators such as Tyndale. There's a very moving poem about Tyndale called 'Tyndale in Darkness' in U A Fanthorpe's excellent volume Safe as Houses.
Wikipedia is a free online encyclopedia that's a good place to begin research. Anyone can contribute and edit articles, which means information can change frequently and is, in theory, subject to the bias of the writer. But as that's true of any publication, once you (and your students) are aware of this, you'll find it invaluable.
For more about Wikpedia, see these Guardian articles published on 8 December 2005: In praise of... the Wikipedia and Wikipedia bans anonymous contributors.
Art on the Web
A picture may or may not be worth a thousand words, but pictures - and some appreciation of the visual context of the period - can be invaluable when studying literature. Blake is a case in point - worth a
page of his own
.
Finding images online
Online galleries
Many of museums listed in the next section allow you to view at least some of their collections - and some have excellent educational material. In addtion, this is a valuable resource:
Web Gallery of Art: a virtual museum and searchable database of European painting and sculpture of the Gothic, Renaissance, Baroque, Neoclassicism and Romanticism periods (1100-1850)
Galleries and museums
24 Hour Museum: For information on museums and galleries all over the UK. Popular ones include:
Art history
Costumes
The examination boards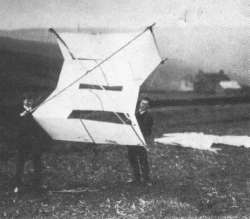 Wittgenstein flying a kite above Glossop
at Manchester University's Upper Atmosphere
Station in 1908
Local literary links
Wherever you are there are bound to be local literary connections. Seek them out - they can add interest to your teaching and reading. Here are some for where I live:
There are other writers with Derbyshire connections not listed there, such as:
More about them to follow...