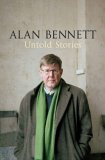 Untold Stories
: Alan
Bennett's memoir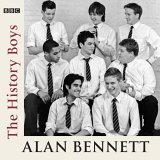 Now a BBC audiobook too
I count examinations... as the
enemy of education. Which is
not to say that I don't regard
education as the enemy of
education too (Mr Hector,
The History Boys)
Alan Bennett
'National teddy bear'
Alan Bennett's latest play, The History Boys, has bought him success again on stage, on the radio and now on film. It was a huge hit on Broadway, is still touring the UK and the film is now in cinemas. From Beyond the Fringe
to Untold Stories
, he's not often been out of the public eye.
Birthday boy: Blake Morrison salutes Alan Bennett on this 75th birthday as 'the comic writer who became a national treasure' (The Guardian, 7 May 2009).
The Guardian profile: Alan Bennett. 'He has been called everything from national treasure and prose laureate to curmudgeon laureate and Oracle of Little England. Yet the difference between Bennett the man and Bennett the image remains an enigma.' Aida Edemariam in The Guardian, May 14, 2004.
Alan Bennett page on screenonline from the BFI has an emphasis on his work for television and film.
The History Boys
Own your own copy
Making history with The History Boys
Reviews
Other books by Alan Bennett