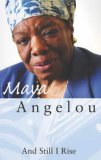 Maya Angelou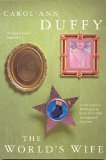 Visit the
Carol Ann Duffy page
The Struggle for Identity in Modern Literature: poetry
This is one of a series of pages on the Struggle for Identity in Modern Literature; use the links in the menu on the left to navigate to the other pages on general materials, drama and prose.
The AQA course, AS Level English Literature A, requires the study of one post-1990 text and one written between 1800 and 1945; such texts are indicated here.
AQA poetry texts for Unit 1
Wider reading in poetry
Simon Armitage: Dead Sea Poems (Faber, 1995) post 1990
W.H Auden: e.g 'The Quarry', 'Lay your sleeping head my love', 'Refugee Blues' (1930s) pre-1945
Gillian Clarke: Letter From a Far Country (1985)
Carol Ann Duffy: The Other Country (1990) post 1990
Allan Ginsberg: Howl (City Lights Pocket Poet Series, 1956)
Langston Hughes: Collected Poems (Vintage, 1930-1960) pre-1945
Jackie Kay: Life Mask (Bloodaxe Books, 2005) post 1990
Liz Lockhead: Dreaming Frankenstein and Collected Poems (Polygon, 1984)
Audre Lorde: Any poetry some will be post 1990
Grace Nichols: The Fat Black Woman's Poems (Virago, 1984)
Adrienne Rich: The School Among the Ruins (Norton, 2004) post 1990
Lemn Sissay: Morning Breaks in the Elevator (Payback Press, 1999) post 1990
Gertrude Stein: Tender Buttons (Dover, 1914) pre-1945
Alice Walker: Revolutionary Petunias and other Poems (1970) post 1990
Benjamin Zephaniah: Too Black, Too Strong (Bloodaxe Books, 2001) post 1990
Edited by Lemn Sissay: The Fire People: A Collection of Contemporary Black British Poets (Payback Press, 1998) post 1990
If you are teaching or studying the AQA course it is essential to refer to the AQA specification to ensure that you are reading the right texts and meeting all the requirements!
Poetry in translation
Pablo Neruda: Residence on Earth (Chile/Spanish) (Souvenir Press, 1933) pre-1945
On poets and poetry
Useful websites
Finding poetry texts online
See the
usual sources of online texts
listed on the
literature links
page, in particular: