See also the John
Ruskin page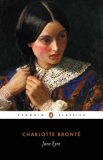 Jane Eyre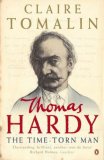 Thomas Hardy:
The Time-torn Man
Victorian prose
This is one of a series of pages on Victorian literature; use the links in the menu on the left to navigate to the other pages on general materials, drama and poetry.
The AQA course, AS Level English Literature A, requires the study of one post-1990 text; such texts are indicated here.
AQA prose texts for Unit 2
Wider reading
Prose fiction
Any of the ten named prose texts for Unit Two, or any other novel by Dickens, Eliot, Hardy or the Brontës.
Peter Ackroyd: The Last Testament of Oscar Wilde, 1983
Beryl Bainbridge: Master Georgie 1998, post 1990
Arnold Bennett: Anna of the Five Towns, 1902
Andrew Drummond: An Abridged History 2004 post 1990
Elizabeth Gaskell: Mary Barton, 1848
G and W Grossmith: The Diary of a Nobody 1892
Andrew Martin: The Necropolis Railway 2002 post 1990
Herman Melville: Redburn 1849
William Morris: News from Nowhere, 1891
Robert Louis Stevenson: The Strange Case of Dr Jekyll and Mr Hyde 1886
If you are teaching or studying the AQA course it is essential to refer to the AQA specification to ensure that you are reading the right texts and meeting all the requirements!
Here are a few more suggestions to add to the AQA list:
Prose non-fiction
Victorian non-fiction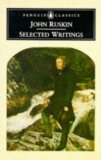 The
Ruskin page
has more
Matthew Arnold: Culture and Anarchy 1869
Thomas Carlyle: Selected Writings (Penguin)
John Clare: Selected Letters (OUP)
Elizabeth Gaskell: The Life of Charlotte Bronte 1857
Edmund Gosse: Father and Son 1907
Marx and Engels: The Communist Manifesto 1848
John Ruskin: Selected Writings (Penguin Classics): this title seems to be out of print though copies can still be bought from Amazon. Alternatives include:
The Brontes: A Life in Letters (ed. Barker)
Henry Thoreau: Walden 1854
Oscar Wilde: De Profundis 1905 (link is to Wordsworth Classics edition, with Ballad of Reading Gaol and Other Writings)
Modern non-fiction
Peter Ackroyd: Dickens 1990 post 1990
Juliet Barker: The Brontes 1994 post 1990
Jonathan Bate: John Clare: a Biography 2003 post 1990
Quentin Bell: A New and Noble School: Pre-Raphaelites 1982
Barbara Dennis: The Victorian Novel (Cambridge Contexts in Literature, 2000) post 1990
Terry Eagleton: Heathcliff and the Great Hunger 1996 post 1990
Richard Ellman: Oscar Wilde 1988
Lytton Strachey: Eminent Victorians 1918 (Penguin Twentieth Century Classics)
Jenkins and John: Re-reading Victorian Fiction 2002 post 1990
Claire Tomalin: Thomas Hardy: The Time-torn Man 2006 post 1990
Texts in translation
Feodor Dostoevsky: Crime and Punishment 1866
Gustave Flaubert: Madam Bovary 1857
Gustave Flaubert: Sentimental Education 1869
Leo Tolstoy: Anna Karenina 1875
Emile Zola: Germinal 1885
Emile Zola: La Bête Humaine 1890
Useful websites
See the
weblinks
on the introductory page for general links for Victorian literature.
Finding prose texts online
See the usual
sources of online texts
listed on the
literature links
page, in particular: